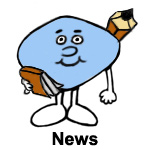 Lamar Odom's recent near-fatal brothel misadventure has brought herbal "male enhancement" products under new scrutiny, and now New York state Senators Jose Peralta and Jeff Klein are
calling for a ban
on these so-called herbal Viagra supplements commonly sold in convenience stores, in a crackdown similar to the one a few years ago that was directed at "bath salts."
Because the pills are labelled as "dietary supplements" and their ingredient lists include herbs and seemingly innocuous substances like caffeine, consumers may get the impression that the products are safe. In reality, the pills are manufactured in countries where there is little or no oversight of production. FDA tests have discovered actual pharmaceuticals in these over-the-counter products, including
dapoxetine
(Priligy),
sildenafil
(Viagra), and
tadalafil
(Cialis).
"I am not here to ruin a party or to spoil anyone's fun," said Senator Peralta. "But, in a vast majority of cases, the true contents of these products are unknown to consumers, making their use very unsafe. The inherent danger is real."
Senator Klein says the ban is necessary because the FDA has not taken aggressive enough action. Of Odom's case, which involved a supplement called Reload, he said: "This incident raises serious concerns about FDA enforcement of prescription drugs. The FDA knew that Reload and other 'herbal supplements' like it on the market contain the active ingredient used in Viagra, but only issued public notifications instead of recalling the products from shelves."
The sales ban would have consequences for businesses such as mini-markets, corner stores, and gas stations that typically sell packets of the pills at the counter. Local law agencies would be responsible for enforcement, violators would be fined, and after three violations, would have their license to sell alcohol, cigarettes, and lottery tickets revoked. The legislation would apparently not affect online retailers.