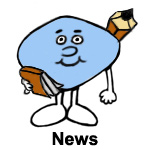 News came Tuesday night of former NBA champ Lamar Odom's
hospitalization
after being found unresponsive in a Nevada brothel. Odom is still unconscious and in critical condition, and his chances for recovery seem tenuous.
According to those at the scene, Odom had used some recreational drugs during his stay at the brothel, including cocaine, and had taken
at least 10 capsules
of an "herbal supplement" that was sold at the establishment.
The supplement in question is a male "performance enhancer" called Reload, and it's on the FDA's hit list as a dangerous product. The ingredients listed on Reload's packaging include various herbs, such as gotu kola and tribulus terrestris. However, laboratory analysis has shown that the capsules actually contain some sildenafil. Yes--it's not just herbal Viagra, it's real Viagra. Maybe that's why the packaging also included a warning not to use the supplement with nitrates (which are also contraindicated with Viagra use).
Tabloid sources have reported that Odom had "
every drug imaginable
" in his system, and the cocaine use is confirmed, so it's unclear whether the supplement had a significant impact on his condition. However, if it did contain sildenafil, it could have interacted with other drugs to cause or complicate a bad reaction.
The incident may bring attention to the hazards of unregulated "herbal Viagra" supplements, which could contain real pharmaceuticals.