Pfizer, the mega-pharmaceutical company behind Viagra, has started selling Viagra on its website. Or, at least, they are linking out to CVS's online pharmacy to sell and ship the drug. Th
e ironies here are obvious and many, which we'll discuss below. But it's interesting to note just how prominent the company has made this new offering on its website.
Here is a screencap of how they are marketing the new service: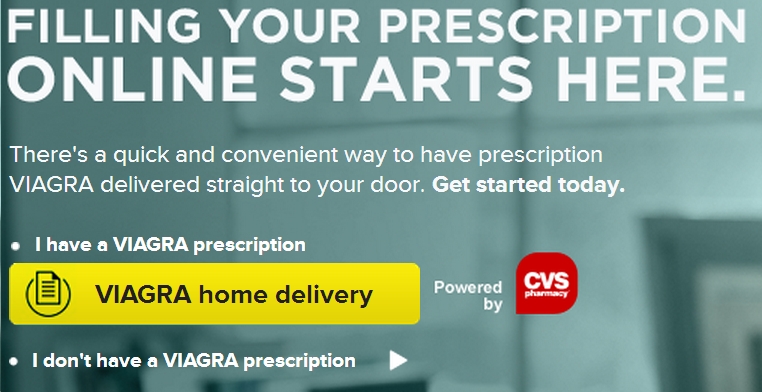 This ad, which pops up right when you visit Viagra.com, emphasizes the "home delivery" aspect of their service. People may be embarrassed to pick up their pills in-person at a pharmacy, so this might be some benefit. However, there's nothing really new on offer here. There are plenty of online pharmacies ready to sell you Viagra, or any other drug, if you already have a doctor's prescription.
According to news reports, Pfizer began program in response to the prevalence of "fake" or "generic" Viagra sold online. Pfizer claims that many customers are unwittingly buying the fake Viagra online thinking it is real.
It's hard to believe that people ordering from very low-priced online pharmacies are under any illusion about what they are getting for their money. You get what you pay for, after all. People looking for a bargain know they aren't getting genuine Viagra; they are willing to take that risk to their health and well-being to get some knock-off manufactured who-knows-where. Some customers probably are getting fooled, but that's likely the small minority.
Pfizer's online pharmacy requires that you already have a prescription to order the drug. This differs from online pharmacies like
Emedsrx.com
which offer an online questionnaire about your health history. After you fill it out, a physician reviews your answers and prepares a prescription for you. These pharmacies sell genuine Viagra, but of course, their prices reflect that. Most consumers are smart enough to know the difference.